Happy Fall! I am excited to share my recent article, which was inspired by many of my Chaos to Calm show guests. Read as I bust 6 popular parenting myths.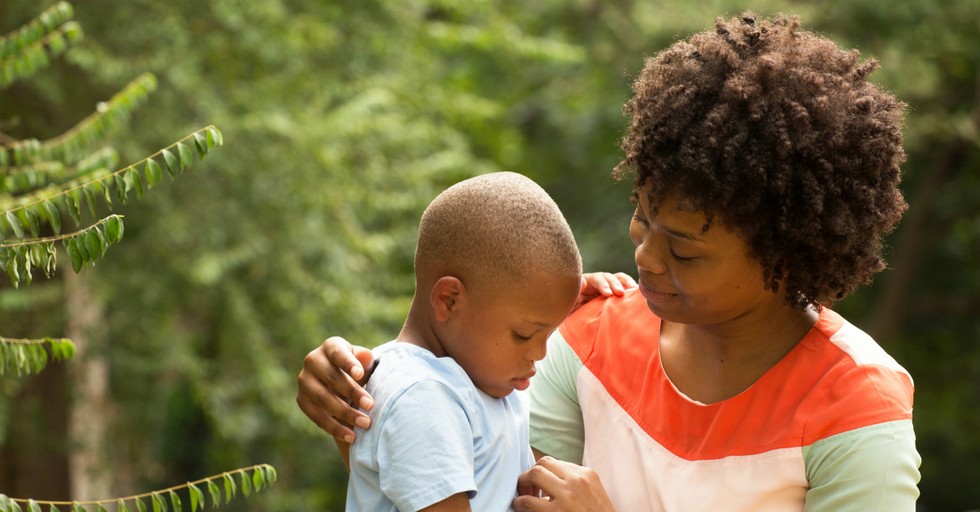 Parenting is an exhilarating, exhausting, and sacred task. Author Jodi Picoult beautifully describes the gift of a child: "Sometimes when you pick up your child, you can feel the map of your own bones beneath your hands or smell the scent of your skin in the nap of his neck. This is the most extraordinary thing about motherhood. Finding a piece of yourself separate and apart that all the same you could not live without."
While it's often easy to fall in love with our children, raising them is not so easy. The fear of getting it right is real, and children do not come with a manual. Thankfully, God wants to partner with us as we parent. What follows are six popular parenting myths. Learn why they're problematic and how faith offers a different vantage point that can help your family soar.
1. I must be perfect.
True, there is a push in modern blogging to portray parenting imperfections that were formerly kept behind closed doors. Writers portray the messiness of family life, humorous moments, and parenting fails that often come with the territory. At the same time, however, social media continues to cast an unrealistic portrait. Facebook and Instagram encourage comparison as users scroll (messy stories or not), and already overburdened parents feel pressure to be Pinterest-ready.
Popular blogger, teacher, and New York Times bestselling author Rachel Macy Stafford is quick to admit her struggles to her children. Instead of finding strength in the illusion of perfection, she lets her children into her inner life in an age-appropriate fashion. By sharing her struggles and strategies to surmount them, she hopes to encourage understanding and competence in her daughters as they face challenges of their own.
One step that we can take as parents is to be willing to apologize to our children. Perfection is not reality—though we do try our best. Our children often see us as perfect, however, especially when they're little. Their eyes are constantly monitoring and learning from our behavior. Imagine the freedom found when we cast off the air of perfection, personally drink in God's mercy, and model life-giving grace and growth in our home.
2. Keep children busy—it keeps them out of trouble.
It's easy to live in a culture of rush. The tendency to schedule more and more for our children often comes from a good place. We want them to enjoy and advance in their talents. Further, we fear boredom might lead to trouble. The problem is when good things inadvertently choke out time for better things. Better things are family dinner time, parent-child conversation, and regular downtime. Each serve as a powerful grounding force for children, and unfortunately all were on a statistical decline pre-COVID.
Our need to honor and protect a rhythm of activity and rest in our families stems from God's example in scripture. In the first creation story, God models good work and then the importance of stepping back to enjoy it. Further, the concept of Sabbath rest is later a biblical command found in the Ten Commandments.
Just as God models Sabbath, we need to model it in our families. God calls us to live in a rhythm of not being stretched too thin so that our children learn how to recharge and we all have a reserve for life's challenges. As a mother of three children who range in age from two to twelve, I can attest to the fact that balance isn't always easy and I don't always get it right. Regardless, God's command couldn't be more applicable today.
Read on as I debunk myths 3–6:
Interested in learning more? You can watch former Chaos to Calm episodes on-demand. Don't forget to share them with friends!