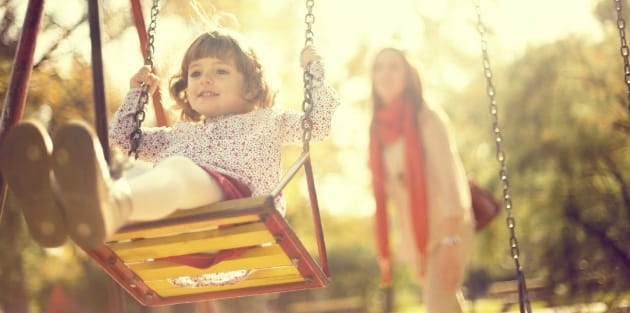 When you're a parent raising little children, it can be difficult to find time for introspection.
You can become so busy in a cloud of activity that it's hard to lift your head above the fog.
Advice that's seasoned, timely, and respectful is a treasure trove, but who really has time to seek it?
Exactly.
Luckily, I happened upon a parenting lecture that was helpful, and that I'm eager to share with you.
The lecturer,
Dr. Amy Flavin

,
is a mom of two grown children who has practiced family therapy for over twenty years. W
hat I respect most about her is that she's not someone who happens to parent, but someone who approaches parenthood with intentionality, or as I like to say, a
vocation
.
Parenting as a Competitive Sport
In her lecture, Dr. Flavin notes three pitfalls of modern parenting and includes suggestions on what to do about them.
First, she is surprised by the prevalence of "parenting as a competitive sport" today.
Parents compare their children and activities with others,
resulting in busier children and increasingly overloaded parents just trying to keep up.
Yep.
We all know it's easy to get overloaded...
To find out what to do about this pitfall and discover the two others, click here to continue reading the article on iBelieve.com. Don't miss these valuable insights from a favorite mommy mentor of mine!