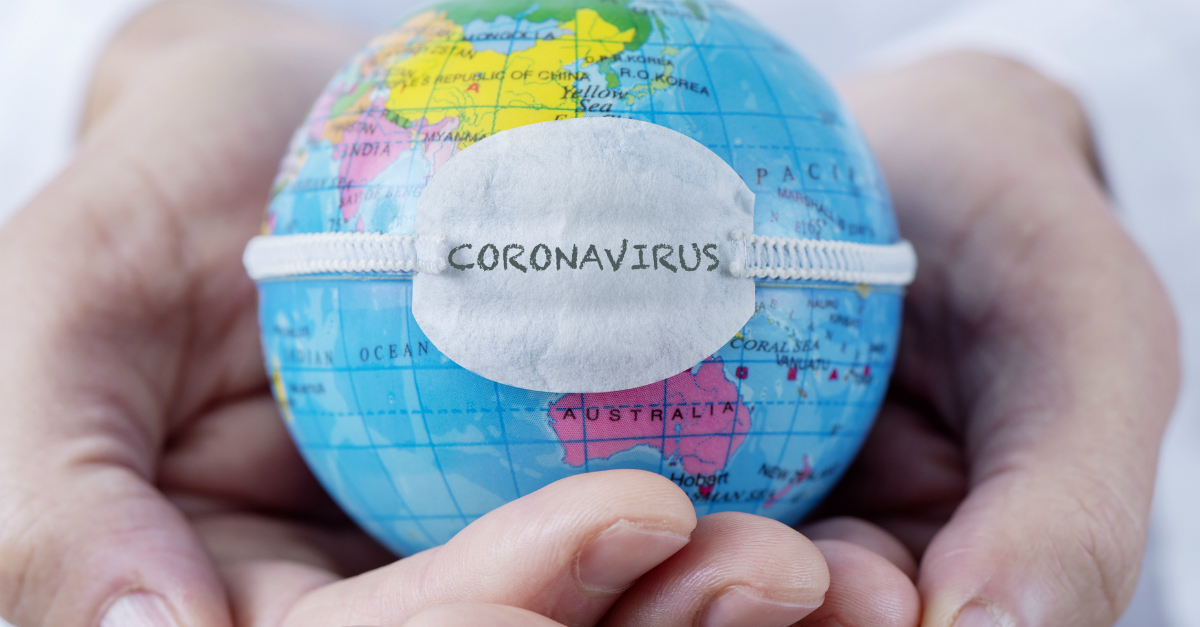 The news is swirling with accounts concerning the coronavirus. So many are sick, some have died, and all are impacted by the resultant events in their local communities. God promises to be a safe refuge for us in times of trouble. Psalm 46 begins, "God is our refuge and strength, an ever-present help in trouble. Therefore we will not fear, though the earth give way and the mountains fall into the heart of the sea." The Lord is our strength who will never abandon us. We may not understand why things happen, but we can always trust that God will sustain us. The following are seven ways that we can respond to the coronavirus with confidence:
1. Don't Be Afraid
It's no mistake that Jesus says this phrase and its derivatives more than anything else in all of scripture (Mark 4:39–40, for instance). We as Christians are not to live in fear, regardless of our circumstances. The coronavirus reminds us that there are indeed some things beyond our control. It's an invitation to remember that our times are in God's hands—that hasn't changed. Further, when we respond with fear and panic, the quality of our decision-making suffers right when we need clear-headedness the most.
2. Take Preventative Measures
It can be tempting to totally ignore a problem before it flares on the one hand, or become completely paralyzed with worry once it does on the other hand. Faith provides us with a third option, however: To actively approach a challenge by responsibly doing all that we can while confidently leaving the rest to God. The Parable of the Talents (Matthew 25:14–30) reminds us to mine the resources that God has given us, which includes a sound mind in times of trouble. We can remain proactive by
staying informed
,
planning ahead
, and acting wisely.
3. Be a Leader
Curbing the spread to protect those who are more vulnerable in the population will involve some self-sacrifice. It demonstrates patience to postpone non-necessary travel or planned mass gatherings until the risk of infection has passed. It takes courage to get tested if you think you are sick. It shows responsibility to self-quarantine if you are positive. When we put others first, we reflect the love of Jesus in a world that is trembling (John 15:12).
Make sure that you didn't miss my prayer for the coronavirus earlier this week! Also, stay tuned for an episode of my show to watch on demand. I sat down with
New York Times
bestselling author Sally Lloyd–Jones and we talked children, her
Jesus Storybook Bible
, and even the coronavirus! A giveaway of a bundle of books for TWO lucky viewers will accompany the show release. I can't wait for you to watch!